IT freedom, free society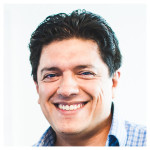 I am a consultant specializing in GNU/Linux systems, IT freedom & free software, fluent in French, English and Spanish. I do business as Le Goût du Libre from Montreal, in Quebec, Canada for more than 20 years now.
I hold LPIC-1, Ubuntu Certified Professional and Ubuntu Certified Trainer certifications, and I am an advicate of web autonomy, culture freedom and free open source software.